Name: Kerry Tymchuk
Organization: Oregon Historical Society
Annual Operating Budget: $8,500,000
Interview originally published on July 2, 2020.
How are the arts playing a role during this critical time?  
During this time when many are isolated, the arts—even if seen on a computer or television screen, rather than in person—continue to offer engagement, hope, and optimism.
What has been the most notable / most unpredictable / most challenging impact of the COVID-19 pandemic on your organization? Biggest financial challenge?
As a museum and research library, the most notable and challenging impact has been closing our doors to the public. The biggest financial challenge has been the pandemic's impact on our revenue streams—attendance, programs and lectures, rental of our venue; sponsorships, etc.
To date, what steps have you taken to mitigate that impact?

We have made expense reductions across the board. Senior management has taken voluntarily pay cuts. Other non-personnel and personnel budget lines will face further reductions depending on continuing impact on revenue streams.
What kind of innovation in management has developed for your organization, and what challenges have you encountered when implementing new innovative ideas?
The inability for in-person meetings has led to "Management and Meetings by Zoom." Implementation of innovative ideas has actually been easier than in "normal times," as innovation is necessary to meet the moment.
What are the short-term and potential long-term effects of this shut down for your organization and the arts in general?
The most critical short-term impact is on revenue of organization, which could to lead to reduction in services and employees, thereby impacting our mission. We are hopeful that long-term effects will include a renewed appreciation in the importance of the arts, and that the public will return in higher numbers in the post-vaccine era.
What is a positive collaboration or initiative born as a result of this situation within your organization or that you've seen from your peers and colleagues in the arts industry?
Silos which occasionally have existed have been set aside as organizations have acted to remain relevant, and to continue to deliver their missions.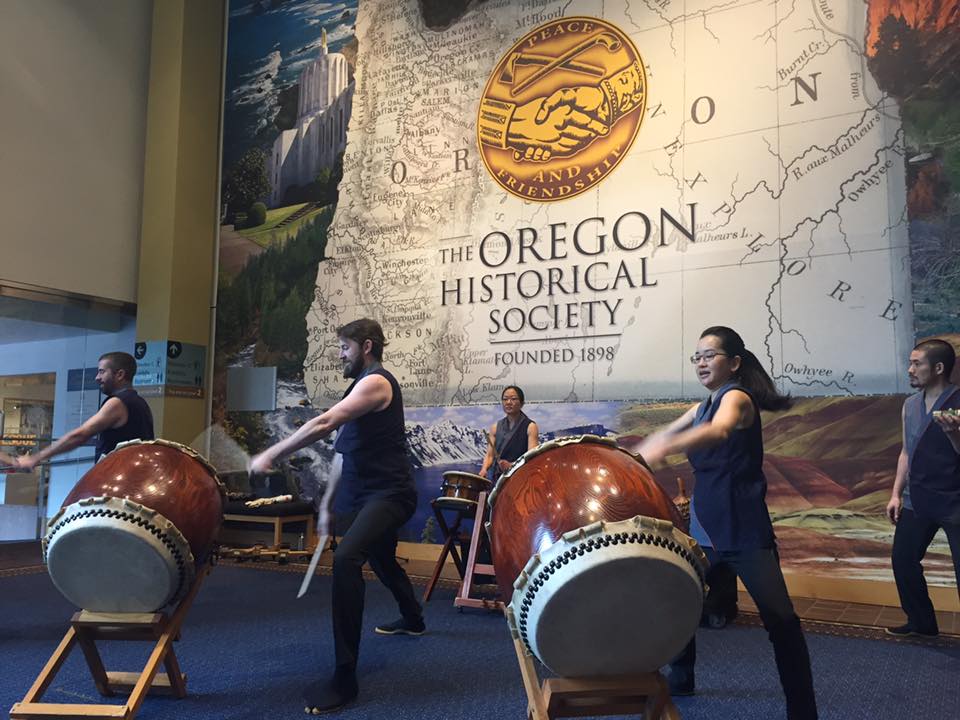 What is the biggest lesson learned as a leader during this crisis?
That would be the importance of innovation in delivering on our mission, and transparency in dealing with employees.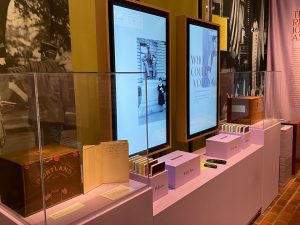 Understanding that the future is hard to predict, how might the lasting impacts of COVID-19 change your upcoming events or exhibits?
Through our traditional and social media outlets, we have been providing relevant history pertaining to past pandemics, and how current situation will impact history.  We have also been collecting diaries and journals of Oregonians to document and preserve this time.
Regarding the creative process, what has been a source of inspiration for you/your organization at this time or how has your creative process changed and evolved? What outlets or channels have you sought out to continue to express your creativity, personally and/or professionally?
There isn't much of a change in our creative process, as our status as a history organization has always required us to quickly react to the history of the time.
What message do you have for the artists and fellow art leaders in our community today?
As my pal, the late Gert Boyle, always said, "Do your best today. If you can't do your best, then do better tomorrow."
What question do you wish someone would ask?!
Would you like a million dollar donation?
When looking to the future, what brings you hope?
The resilience of individuals.
---
About Kerry Tymchuk:
Kerry Tymchuk has served as Executive Director of the Oregon Historical Society since April 2011.  He came to OHS after a 25 year career in public service, where he served as a top aide to Secretary of Labor Elizabeth Dole, United States Senator Bob Dole, and United States Senator Gordon Smith.   A native of Reedsport, Oregon, Kerry is a graduate of Willamette University and Willamette University College of Law.   He co-authored four books with Bob or Elizabeth Dole, and he co-authored the auto-biographies of four iconic Oregon business leaders—Gert Boyle, Al Reser, Harry Merlo, and Ken Austin.  Kerry lives in Beaverton with his wife, Becky.
All images courtesy of OHS website and Facebook